One of the highlights of my recent trip to New York City was to check out a show at Radio City Music Hall. During my stay in NYC, there were many shows playing, including Bon Iver and Metric. I was seriously considering going to see Metric, but I decided to go see a band that I hadn't previously seen live. So I decided to check out
Grizzly Bear
on September 24th.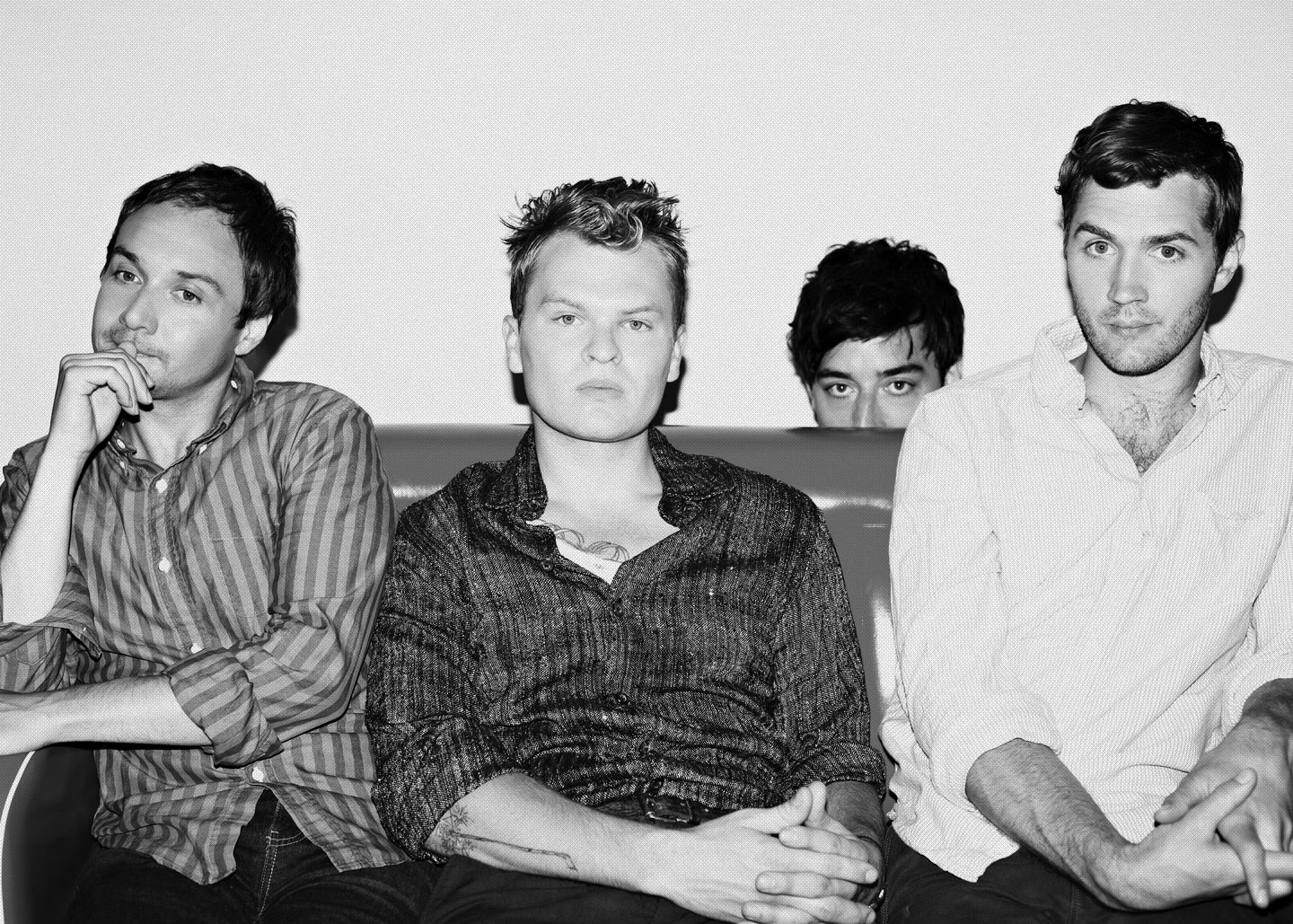 Image courtesy of grizzly-bear.net
I discovered Grizzly Bear a little over two years ago. Since then, I've been listening to their music on occasion. I would not call myself a huge fan of the group. However, I had taken a quick listen to the group's new album and was curious to check them out live. I am also really excited to check out Radio City Music Hall and see how it measured up as a concert venue.
The show's opening act was Unknown Mortal Orchestra. They put on a decent set. Some of the songs, I really enjoyed; some, not so much. Overall, not a bad opening act; I tend to be harsh when it comes to opening acts and I can be hard to impress.
There didn't seem to be many people in the venue at the beginning of the evening. However, once Grizzly Bear took the stage, the venue was absolutely packed. I feel like this show was pretty special one for the Brooklyn-based group. It definitely felt like a homecoming.
After they began their set with the first song, "Speak in Rounds ", lanterns began to float off the stage and light up. It was quite beautiful. For the rest of the set, the lanterns would float up and down, in various patterns (see pictures
here
to get an idea). The vocals of Edward Droste and Daniel Rossen were flawless and filled the room with such passion and vulnerability. I was sold!
The group played mostly songs from their latest album "Shields" (released September 18th of this year), including "Sleeping Ute", "A Simple Answer", "Gun-Shy", "Adelma", "Sun in Your Eyes" and "Yet Again" (a favourite of mine). They also played some old favourites, including "Two Weeks", "While You Wait for The Others", "Ready, Able", "Knife" and "On a Neck, On a Spit". The highlight of the entire show for me was definitely their performance of "The Foreground" (video below), which is my absolute favourite Grizzly Bear song.
Although Radio City Music Hall is a huge venue, the show felt incredibly intimate. Between songs, band members were thanking and acknowledging family members and friends that were in attendance. At one point, one of the band members thanked his 91 year-old grandmother who traveled from Texas to see the show. He also apologized if the sound was too loud for her. Now that's adorable! The whole thing definitely felt like a family affair.
The venue was fantastic. The sound was absolutely impeccable. Overall, the show was absolutely amazing. I am really happy that I decided to attend. Also, my husband, who had never listened to Grizzly Bear before, really enjoyed the show. That's a win for me!