Since August, I have been working with
Couch Assassin
, contributing to their blog and helping organize their upcoming launch party. Couch Assassin is a great website that features listings on upcoming events in Ottawa. You can find information on anything going on in the city: music shows, art exhibits, movies, theatre, and everything in between. People can even upload their own events!
Although the website has been launched for some time, my fellow assassins Lisa and Daniel have decided that now is a great time to throw a kick-ass launch party...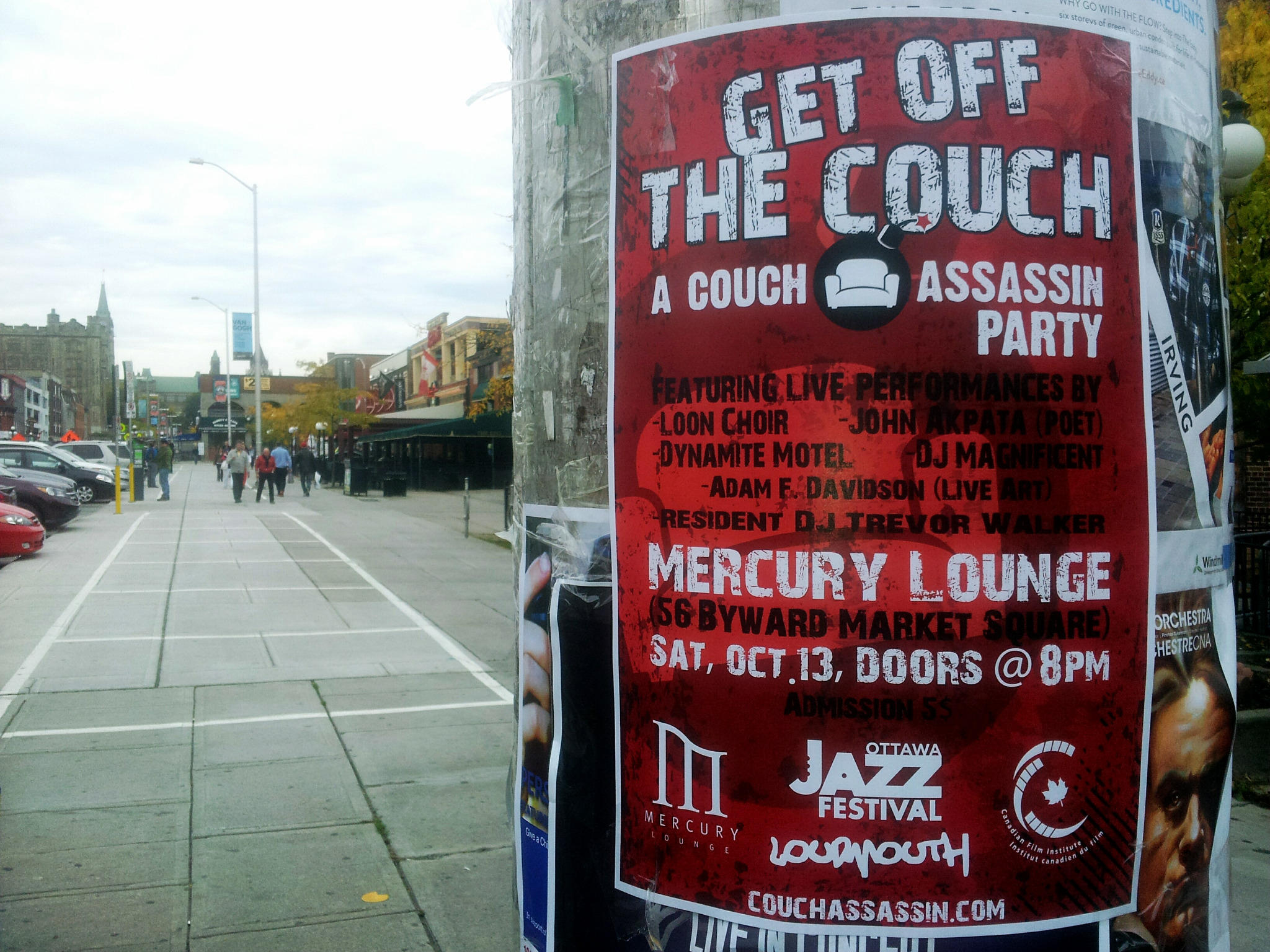 Well, it's finally here!
Get Off the Couch: A Couch Assassin Party
will be taking place this Saturday, October 13th at the Mercury Lounge. There is a great line-up of live performances happening during the evening, including
Dynamite Motel
and
Loon Choir
.
I am really excited to check out these bands. I've heard a lot of Dynamite Motel and heard that she is a fantastic performer. I'm also psyched that Loon Choir will be performing. Unfortunately, I missed them when they were opening for the Jezabels this summer.
There will also be a performance by spoken word artist
John Akpata
and beats by
DJ Magnificent
. There will even be an artist in attendance who will create live art during the evening. Seriously, we have everything in this line-up! And it's only $5 to get in.... You are definitely getting your money's worth!
Check out our awesome poster designed by graphic designer
Miss Vautour
(also a great friend of mine).
See you Saturday!